Sky Angel is one of our Queen Bengal cats!
She is a beautiful black and brown sheet marble Bengal cat. Sky Angel's eyes are an amazing golden/green color, she has a luxurious, gorgeous, glossy, thick pelt, and is wonderfully good-natured. Her latest litter of kittens were born on April 6th, 2018, and as usual, she was a wonderful mother cat!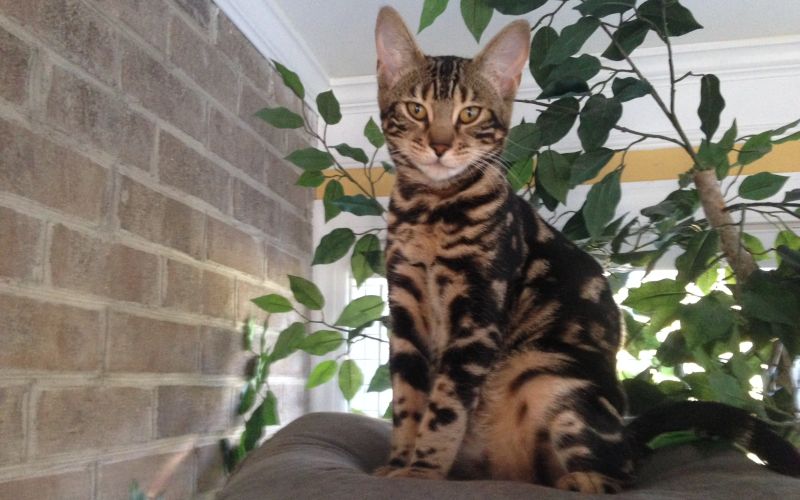 ---
Reba is our second Queen Bengal cat!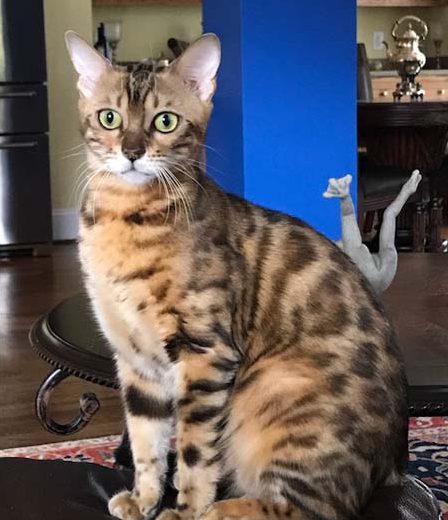 Reba has large brown and chocolate rosettes, a light cinnamon background color, very bright yellowish green eyes, very playful personality, and has an enormous amount of glitter in her thick silky pelt. Her first litter of kittens was born May 31, 2018, and she has been a great mother.
If you are interested in one of Sky Angel's or Reba's kittens, please call us at 704-363-8960 or use our online contact form.