Reba is our Queen Bengal cat!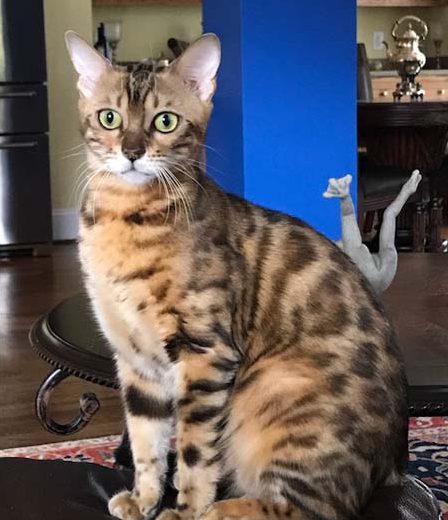 Reba has large brown and chocolate rosettes, a light cinnamon background color, very bright yellowish green eyes, very playful personality, and has an enormous amount of glitter in her thick silky pelt. She has been a great mother.


If you are interested in one of Reba's kittens, please call us at 704-363-8960 or use our online contact form.