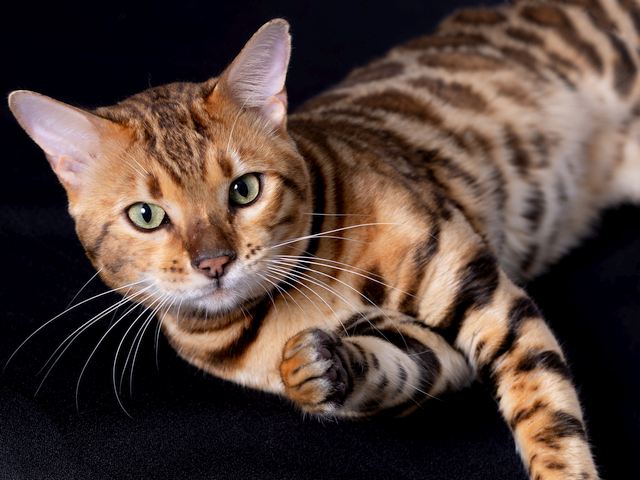 Queen City Bengals emphasizes quality, not quantity.
We take pride in being a small family-owned cattery specializing in only the Bengal cat. Our kittens are socialized from the day they're born. Queen City Bengal kittens are raised in our home, with us, and treated like family, with children and dogs.
All kittens are vet-checked, wormed and vaccinated.
Each comes with a health guarantee.
All of our kittens have sweet dispositions, health, and beauty.
Each of our exotic-looking kittens has beautiful contrast and exceptional patterning.
Our cats have all been tested for PRA and PKDef. Results as requested.
Pricing is based on the quality of each individual kitten. To check for breeder cat pricing and availability, please call or e-mail us.
To reserve a kitten, we require a $300 deposit. Payments can be made by: PayPal (Georgiawelch60@bellsouth.net ) or Cash App ($queencitybengals)
Read our About Bengal Cats page to see if a Bengal Cat is a good fit for your family.
Bengal Kittens Available Now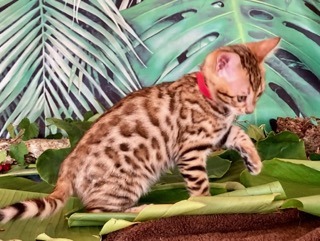 Red Collar Girl – SOLD
DOB: 7/24/23 Ready October 15th
Dame: Mayhem
Sire: Ziggy Stardust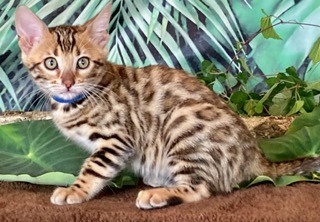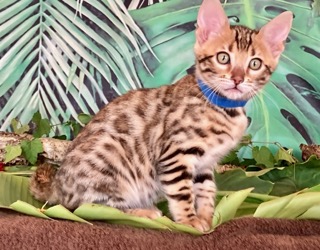 Blue Collar Girl
DOB: 7/24/23 Ready October 15th
Dame: Mayhem
Sire: Ziggy Stardust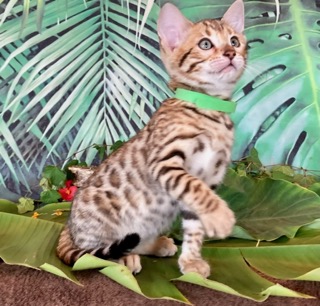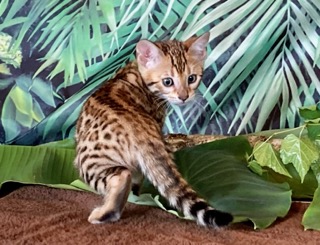 Green Collar Girl
DOB: 7/24/23 Ready October 15th
Dame: Mayhem
Sire: Ziggy Stardust
---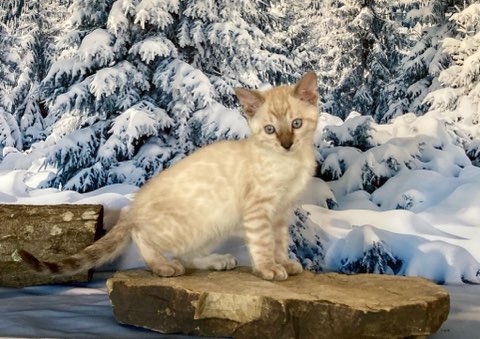 Seal Lynx Point Boy – SOLD
DOB: 8/4/23 Ready October 27th
Dame: Pearl
Sire: Benalex Flying Colors
---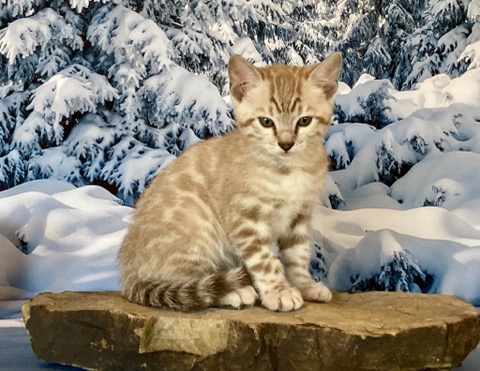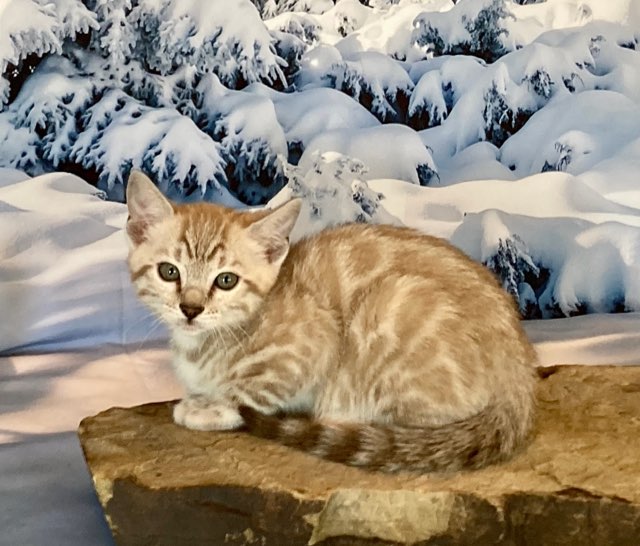 Seal Mink Girl – SOLD
DOB: 8/4/23 Ready October 27th
Dame: Pearl
Sire: Benalex Flying Colors
---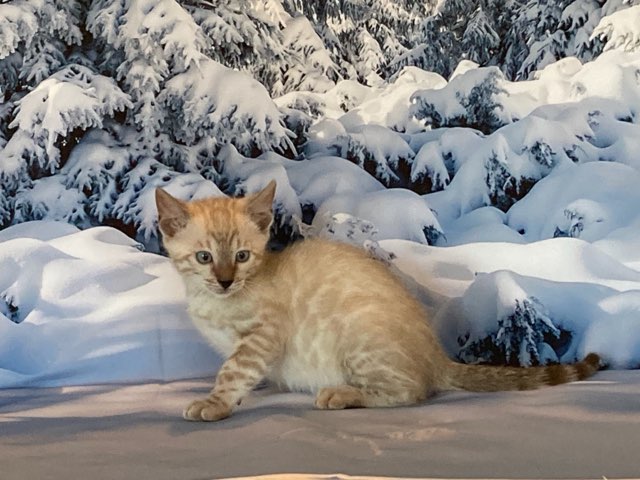 Seal Lynx Point Girl
DOB: 8/4/23 Ready October 27th
Dame: Pearl
Sire: Benalex Flying Colors
---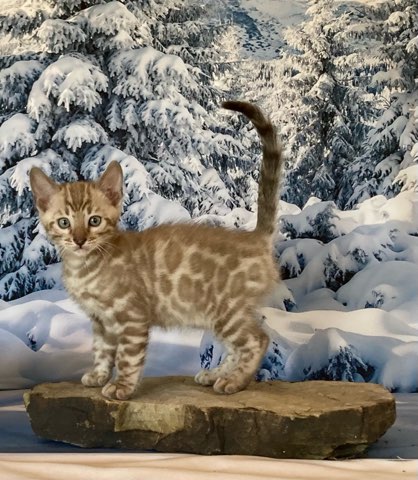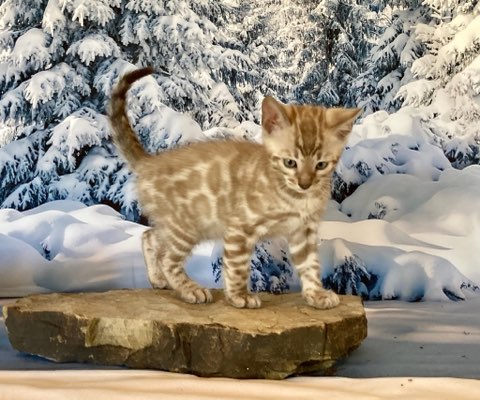 Dark Seal Mink Boy – SOLD
DOB: 8/4/23
Dame: Pearl
Sire: Benalex Flying Colors
---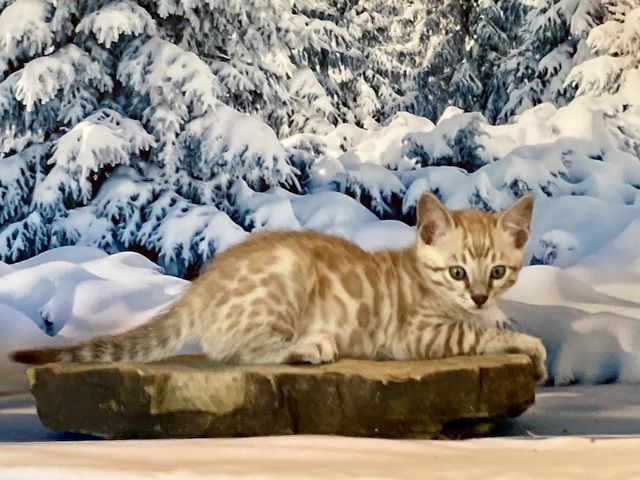 Light Seal Mink Boy
DOB: 8/4/23 Ready October 27th
Dame: Pearl
Sire: Benalex Flying Colors
Past Litters